Writing and Fitness Expert
Looking for a seasoned writer with firsthand experience in the health and fitness industry?
Angela Ambrose has the expertise and hands-on experience to write a hard-hitting feature on any health-related topic or parenting issue.
30 years of writing experience, including magazines, newspapers, websites, corporate training and marketing pieces.
Video producer, scriptwriter and on-camera talent for corporate news and health-related videos. 
American Council on Exercise (ACE) nationally certified group fitness instructor​
200-Hour registered yoga teacher with Yoga Alliance
​Questions? Send an email to Angela@AngelaAmbrose.com 
A Trusted Source in the Industry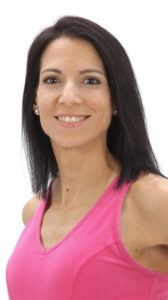 As a freelance writer, Angela Ambrose combines her talent for writing with her passion for parenting, fitness and healthy living. Throughout her 30-year writing career, she has tackled a wide range of topics from breastfeeding and bullying to biking and bulldozers. She began her career in corporate America writing and producing videos for Fortune 500 companies, as well as the U.S. Public Health Service. Angela has also showcased her writing in a number of magazines, newspapers and websites throughout the country.
Although Angela continues to write on a myriad of topics, her passion and primary focus are health and fitness, yoga and parenting issues. Angela doesn't just write about these issues: she immerses herself in them each day.
A mother of two, Angela enjoys interviewing parenting experts and writing about the critical issues affecting kids today - from drugs, eating disorders, and peer pressure to Internet safety and addiction.
In between writing assignments and interviews, Angela teaches group fitness and yoga classes at local health clubs. She is an American Council on Exercise (ACE) nationally certified group fitness instructor, 200-hour registered yoga teacher with Yoga Alliance and an avid runner.