"Do not judge me by my successes; judge me by how many times I fell back down and got back up again." - Nelson Mandela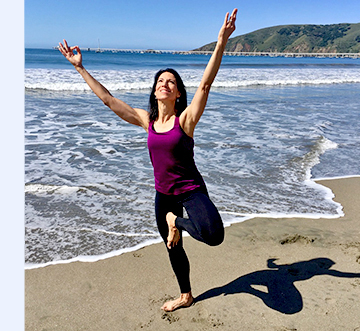 My passion in life is helping people bring more strength and balance to their bodies and minds, so they can live a healthier, more fulfilling and joyful life. Here you will find tips on how to improve every aspect of your life through healthy eating, exercise and yoga.

As an ACE-certified group fitness instructor and yoga teacher, I don't just write about health and fitness - I live and breathe it every day. I love getting people off the couch and helping them sweat and stretch their way to good health. Browse my website for the latest in health and fitness news and parenting tips, or join me in one of my weekly classes.

Wishing you the best in health,
Published Magazine Stories: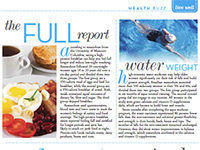 Eating a high protein breakfast can help you feel full longer and reduce late-night snacking, according to researchers from the University of Missouri-Columbia. They followed 20 overweight women between 18 and 20 years old over a six-day period and divided them into three groups. The first group ate a 350-calorie…