"Those times when you don't feel like working. You're too tired. You don't want to push yourself, but you do it anyway. That is actually the 'Dream.'" - Kobe Bryant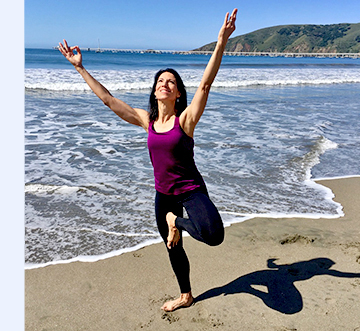 My passion in life is helping people bring more strength and balance to their bodies and minds, so they can live a healthier, more fulfilling and joyful life. Here you will find tips on how to improve every aspect of your life through healthy eating, exercise and yoga.

As an ACE-certified group fitness instructor and yoga teacher, I don't just write about health and fitness - I live and breathe it every day. I love getting people off the couch and helping them sweat and stretch their way to good health. Browse my website for the latest in health and fitness news and parenting tips, or join me in one of my weekly classes.

Wishing you the best in health,
Published Magazine Stories:
1 – Adopting a positive outlook on life can cut your risk of heart attack in half. A Harvard research review of more than 200 studies showed that being optimistic and satisfied with your life can decrease your chance of cardiovascular disease by 50 percent, regardless of your age, body…