"The most powerful weapon against fear is awareness of the love and support you have from those near and far." - Angela Ambrose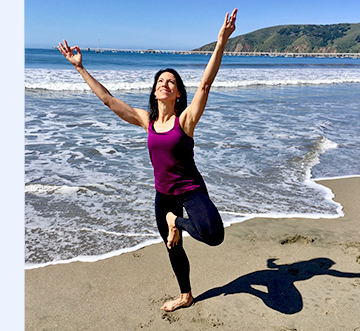 My passion in life is helping people bring more strength and balance to their bodies and minds, so they can live a healthier, more fulfilling and joyful life. Here you will find tips on how to improve every aspect of your life through healthy eating, exercise and yoga.

As an ACE-certified group fitness instructor and yoga teacher, I don't just write about health and fitness - I live and breathe it every day. I love getting people off the couch and helping them sweat and stretch their way to good health. Browse my website for the latest in health and fitness news and parenting tips, or join me in one of my weekly classes.

Wishing you the best in health,

Blog Posts: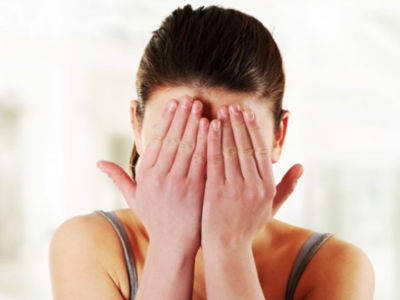 How to Avoid Those Embarrassing Moments on Your Yoga Mat
I'm lucky I survived my last yoga class. The burly guy right behind me tumbled out of handstand and narrowly missed landing on me, his flailing feet grazing the back of my head. Thankfully, neither of us were seriously injured, and the guy left with nothing more than a bruised ego. Don't overestimate your abilities.…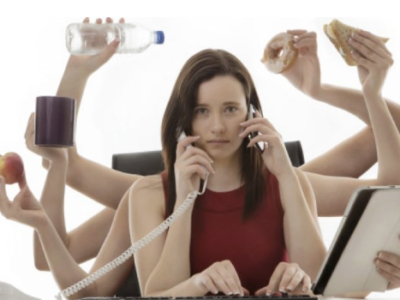 The Hidden Risks of Multitasking
Multitasking is way overrated. We have the illusion of getting more stuff done, but the quality of our work usually suffers and we rarely do anything to completion. When I try to juggle several tasks at once – like answering texts, email and phone calls while working on a writing assignment – my attention is…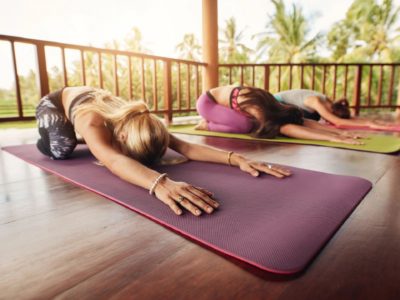 Why Yin Yoga Is a Must for Type A Yogis
People are naturally drawn toward what they like and enjoy, so it's no surprise that high-energy, hard-driving yogis tend to do strenuous, faster-paced Ashtanga-style yoga classes – often in a heated room, so they can warm up quicker, sweat more and get their heart pumping faster. By applying the ancient Chinese principle of yin and…
Published Magazine Stories: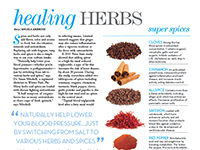 Spices and herbs not only add flavor, color and aroma to food, but also vitamins, minerals and antioxidants. Replacing salt with fragrant, tasty herbs and spices is also a simple way to cut your sodium intake. "You can naturally help to lower your blood pressure – whether you're hypertensive or…